You've certainly heard about the benefits of credit unions before, but tell me something … would Bank of America ever send you a check for $125 just for being a member?
That's what my credit union just did, and I wasn't the only one who got one.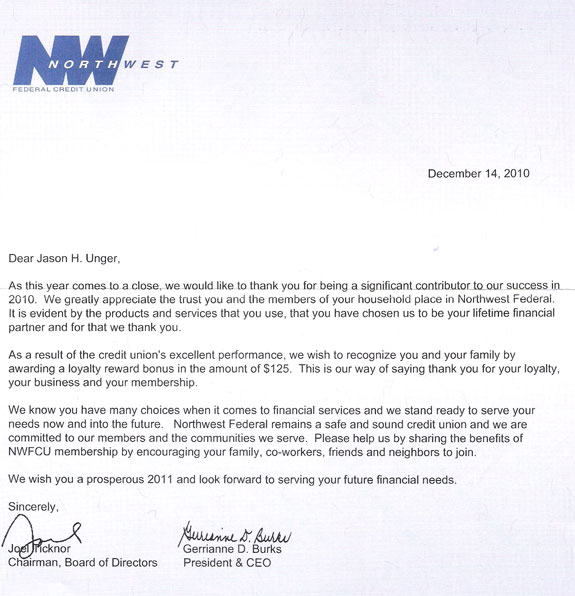 I certainly have contributed to their success (my mortgage is there), but come on – this is why credit unions are great. Profits don't go to line the pockets of fat cats — they go back to the members and the institution.